Join Pleora's Accelerate Ecosystem
Interested in joining the Pleora Accelerate Ecosystem? We're actively seeking members that share our vision to deliver complete solutions to reduce costs, simplify processes, and improve results for customers. Working together, the Accelerate Ecosystem aims to help Pleora and ecosystem members drive growth, increase brand awareness, and reach new markets.
Types of Members
There are two ways to join the Pleora's Accelerate Ecosystem.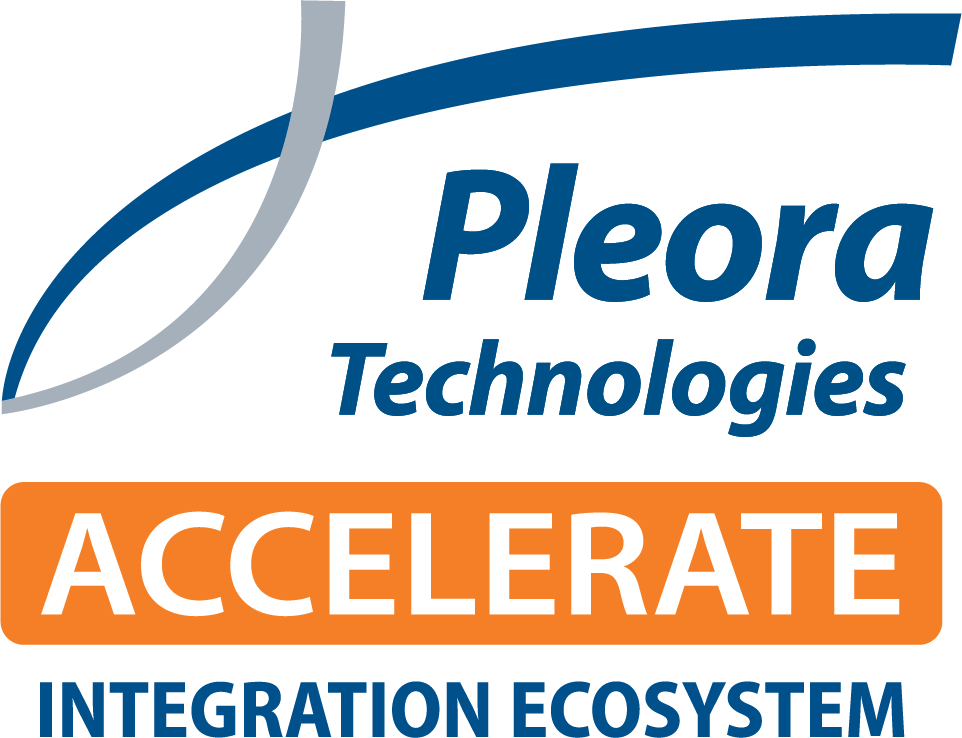 Integration Ecosystem
Integration Ecosystem members work directly with Pleora to develop capabilities that integrate seamlessly into our solutions. This includes "plug-ins" tested and certified by Pleora's R&D team that bring new capabilities to our products. These are typically commercial focused relationships, with shared objectives related to revenue growth and market opportunity with integration and ongoing technology support available for end-users.
What Pleora provides Integration Ecosystem members:
Shared business objectives, outlined through a formal Letter of Intent, related to revenue and market targets
Technical training on shared solutions for sales, engineering, and support staff from both organizations
Joint sales enablement, business development, marketing and lead generation opportunities
Managed sales cycles for products and modules which will often be provided as "add-on" modules for Pleora's products
What Integration Ecosystem members provide
Shared values, cultural fit, and aligned goals between our organizations
Resources to invest in a joint project, including technical staff for integration, training, and ongoing support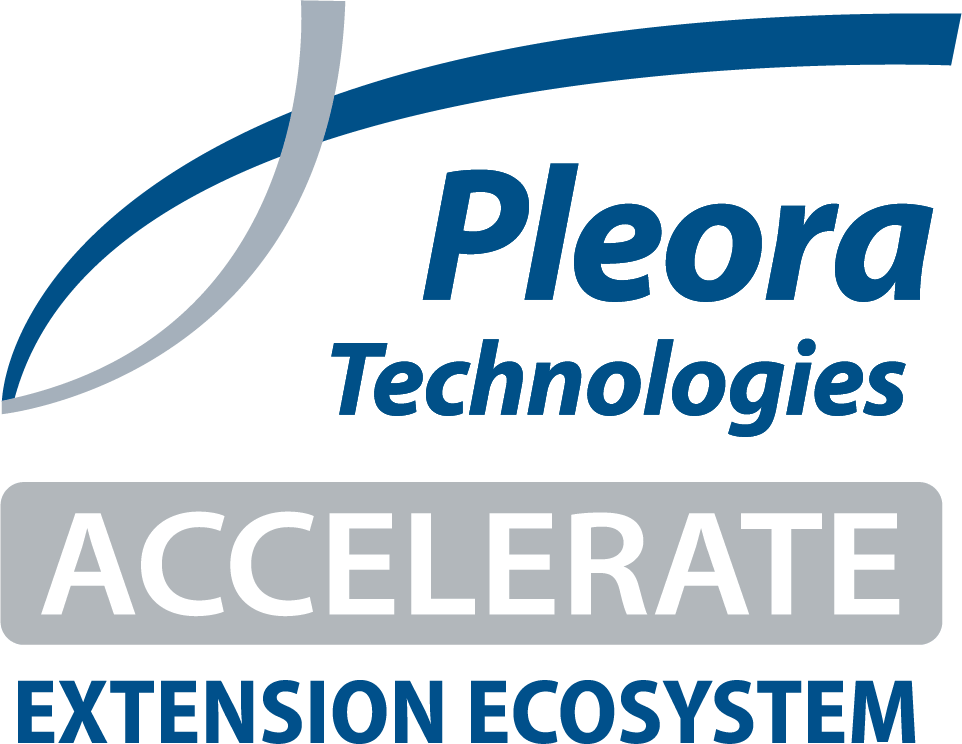 Extension Ecosystem
Extension Ecosystem members integrate Pleora's technologies and expertise in off-the-shelf solutions/devices, or provide application tools or services that extend the capabilities of our products.
Technologies available through Pleora's Extension Ecosystem leverage the company's interface and networking expertise in off-the shelf devices/solutions or provide third-party applications to extend the capabilities of our products. Technologies available through the Extension Ecosystem have been tested by Pleora, but are available and maintained by our partners.
What Pleora provides Extension Ecosystem members:
Increased brand awareness and market reach to 1000s of unique customers served by Pleora's products and expertise
Marketing support, including driving web traffic to your offerings via the Accelerate Ecosystem web page and promotion through social media
What Extension Ecosystem members provide
Shared values, cultural fit, and aligned goals between our organizations
Ecosystem devices or applications are typically hosted on your web site or similar landing page (developer community, etc.)
Support to end-users as required
How to Join
Through the Accelerate Ecosystem, Pleora and its partners work together to help expand our collective market awareness and growth. Joining the program is simple. Contact accelerate@pleora.com with any questions.

Evaluation
Fill out the online questionnaire, highlighting your organization's background, market position, key values for customers and end-users. Pleora's Partnership team will confirm the company's decision to pursue a partnership
Commercialization
If mutually agreed, Partner and Pleora sign a Memorandum of Understanding (MOU), or a Letter of Intent (LOI)
Marketing
Once accepted into the program, you will receive an onboarding email providing Accelerate program logos, press release guidelines, and contact details for Pleora's Accelerate Ecosystem team
Support
Partner provides the appropriate support and maintenance to their offering based on the signed commercial agreement
Join the Accelerate Ecosystem