AIA
Founded in 1984, the AIA was organized specifically to advance the global understanding and implementation of vision and imaging technologies to help our members grow. We are committed to providing support and leadership on common industry issues.
Today, AIA is the world's largest global vision and imaging trade group serving over 375 member companies from 32 countries. Our members include manufacturers of vision components and systems, system integrators, distributors, OEMs, end users, consulting firms, academic institutions and research groups directly involved with vision and imaging.
European Machine Vision Association
The European Machine Vision Association EMVA is a non-for-profit and non-commercial association representing the Machine Vision industry in Europe. The association has been founded in 2003 in Barcelona by industry representatives from all over Europe as a network to promote the development and use of machine vision technology.
The EMVA is open for all types of organizations having a stake in machine vision, computer vision, embedded vision or imaging technologies: manufacturers, system and machine builders, integrators, distributors, consultancies, research organizations and academia. All members – as the 100% owners of the association – benefit from the networking, cooperation and the numerous and diverse activities of the EMVA.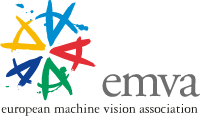 Association for High Technology Distribution
For over 35 years, the Association for High Technology Distribution (AHTD) works to enhance the productivity and efficiency of high technology automation solution providers and manufacturers through connection, collaboration, and education.
AHTD advances the high technology distribution industry by delivering tools, education and unparalleled networking opportunities with leaders, peers and partners that help members to innovate, collaborate and achieve their business goals faster. AHTD is comprised with nearly 300 automation solution provider and manufacturer members who deliver technology-based products, services and solutions to the automation marketplace.