Speed Design of X-Ray Panels for Radiography Applications
Pleora's embedded interfaces allows manufacturers of X-ray detector panels for medical, and veterinary imaging applications to quickly and easily integrate high-performance sensor connectivity into their products.
Pleora's embedded interface hardware is based on a modular architecture that delivers video over a range of interfaces with high reliability, low, consistent latency. The architecture supports video transmission over Gigabit Ethernet (GigE), GigE over NBASE-T (2.5 Gbps and 5 Gbps), and 10 GigE. This makes it fast and easy for manufacturers to create a family of detector panels with different interface options.
The embedded sensor interface hardware is compliant with the GenICam standard, and includes development tools that allow manufacturers to quickly create a GenICam XML file and link features in that file to sensor-specific commands internal to the X-ray detector panel. For higher bandwidth requirements, the FPGA IP Core provides a flexible, zero footprint approach for applications requiring up to 10 Gbps transmission over a standard Ethernet connection.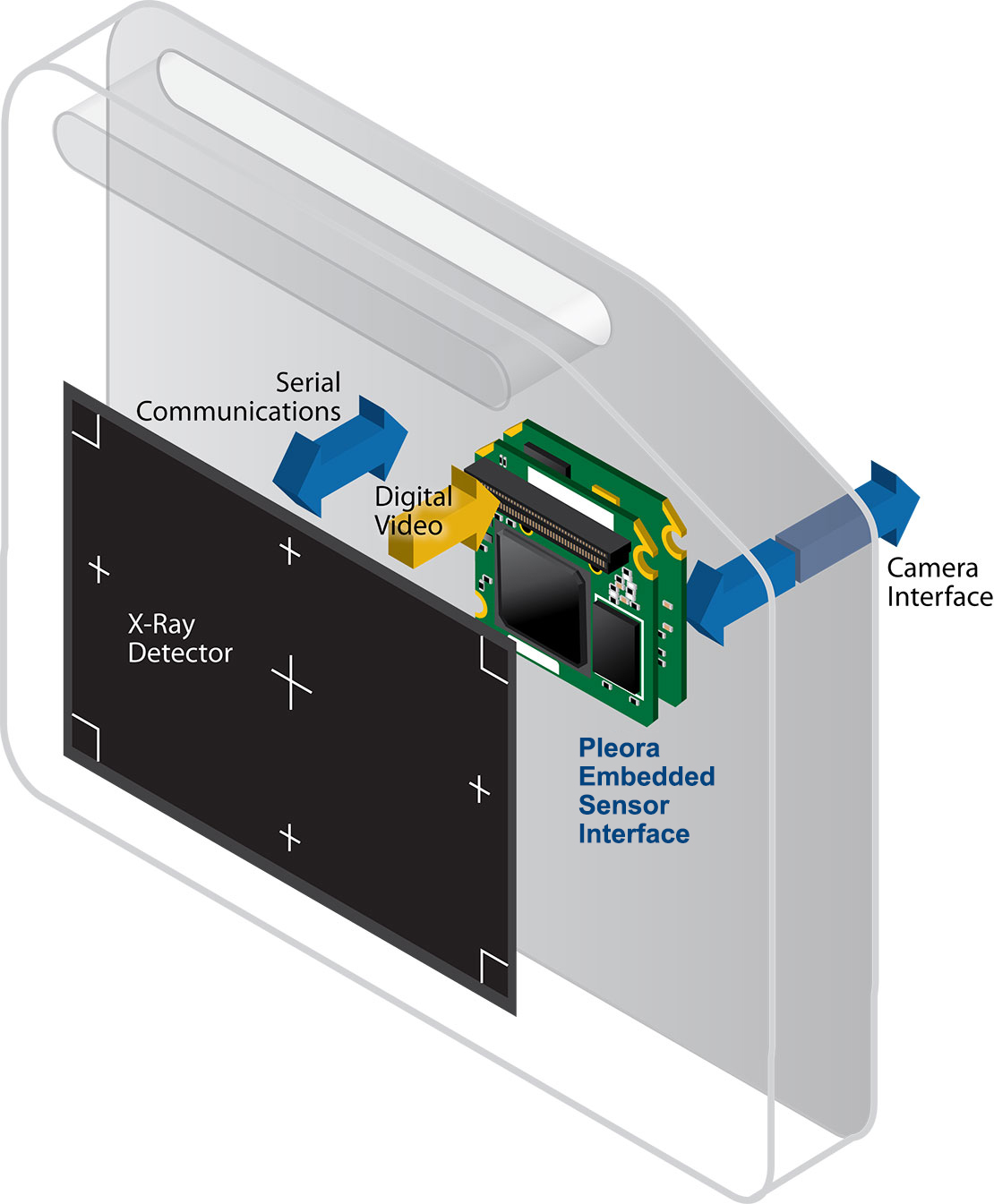 Unique Advantages
Data, power, and metadata over single extended-reach cable
Reduced computing costs
Networking and multicasting
Compact solutions for small form factor imaging devices