Lower-Cost Computing for Machine Vision Print Verification Systems
Barcode print verification systems lower costs, increase productivity, and reduce errors by providing detailed quality analysis to ensure high read rates in automated quality inspection and warehouse processes.
The portable barcode verification unit employs a CMOS image sensor and specially designed lighting to capture a high-resolution image of the barcode. Pleora's embedded interface converts the image into a GigE Vision or USB3 Vision-compliant image stream. Images are transmitted over an off-the-shelf Ethernet or USB 3.0 cable directly to a port on a computing platform where barcode readability is verified.
By eliminating the need for a PCIe frame grabber to capture image data, manufacturers can use lower-cost computing platforms, including laptops, for barcode analysis and verification. Power over Ethernet (PoE) or USB simplifies cabling and lowers component costs. The embedded video interface also features an on-board programmable logic controller (PLC) to precisely synchronize sensor exposure, image capture, and lighting.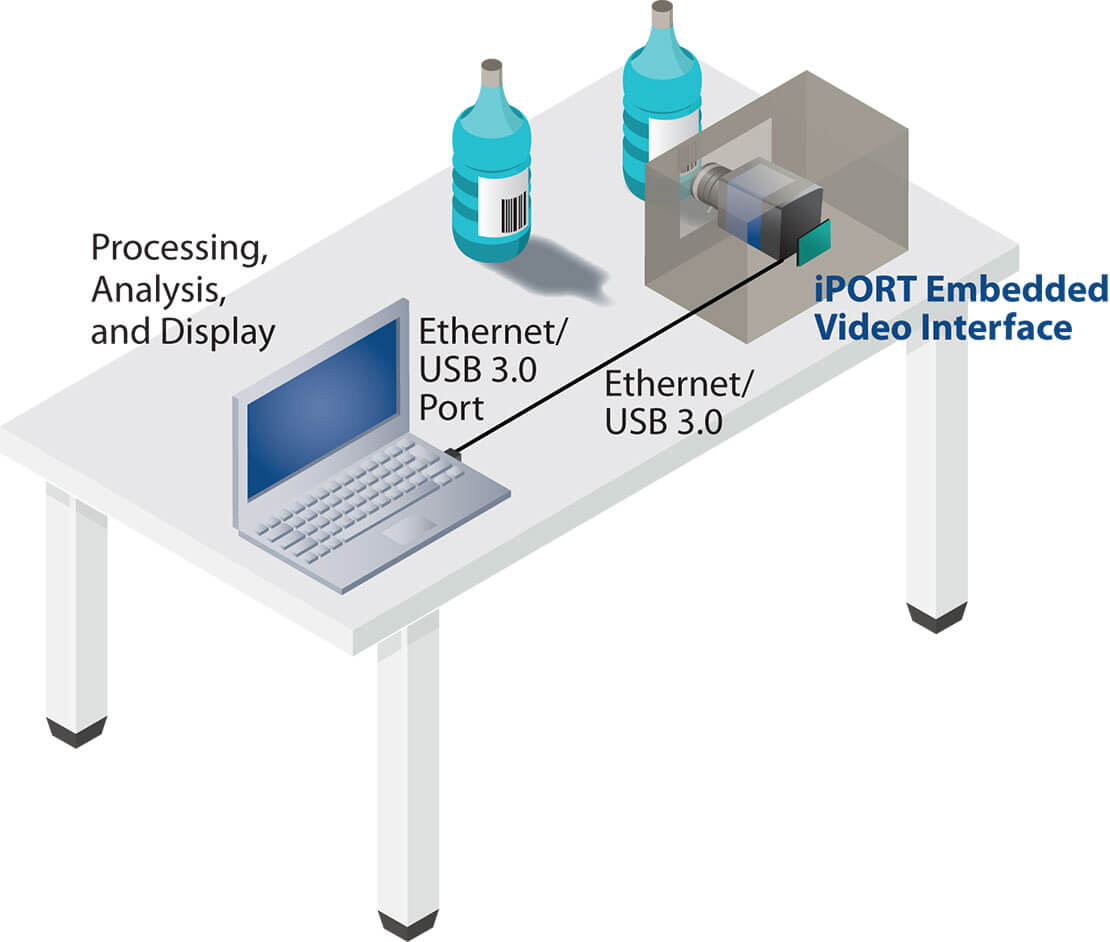 Unique Advantages
Off-the-shelf, simplified cabling
Computing platform choice