Design Lower Cost, Easier-to-Use Microscopy Systems
Pleora's external frame grabbers allows designers to cut the cost and improve the usability of microscopy systems while retaining existing cameras, sensors, and optics.
Microscopy systems often use a Camera Link camera to transmit images to a computer for analysis and display. The Camera Link video interface requires bulky, specialized cabling and a PCIe frame grabber to capture images at the computer, resulting in more complex systems, higher costs, and limited component selection.
Pleora's external frame grabbers convert the image feed from a Camera Link camera into USB3 Vision-compliant video. The uncompressed video is transmitted with low, consistent latency over a USB 3.0 cable directly to an existing USB 3.0 port on a laptop used for analysis and display. The thinner, lighter USB 3.0 cable is easier to route than bulky Camera Link cables, allowing faster setup and teardown of inspection stations. Leveraging the onboard programmable logic controller (PLC), the external frame grabber can control and trigger the camera and other vision systems elements, such as sensors and lighting.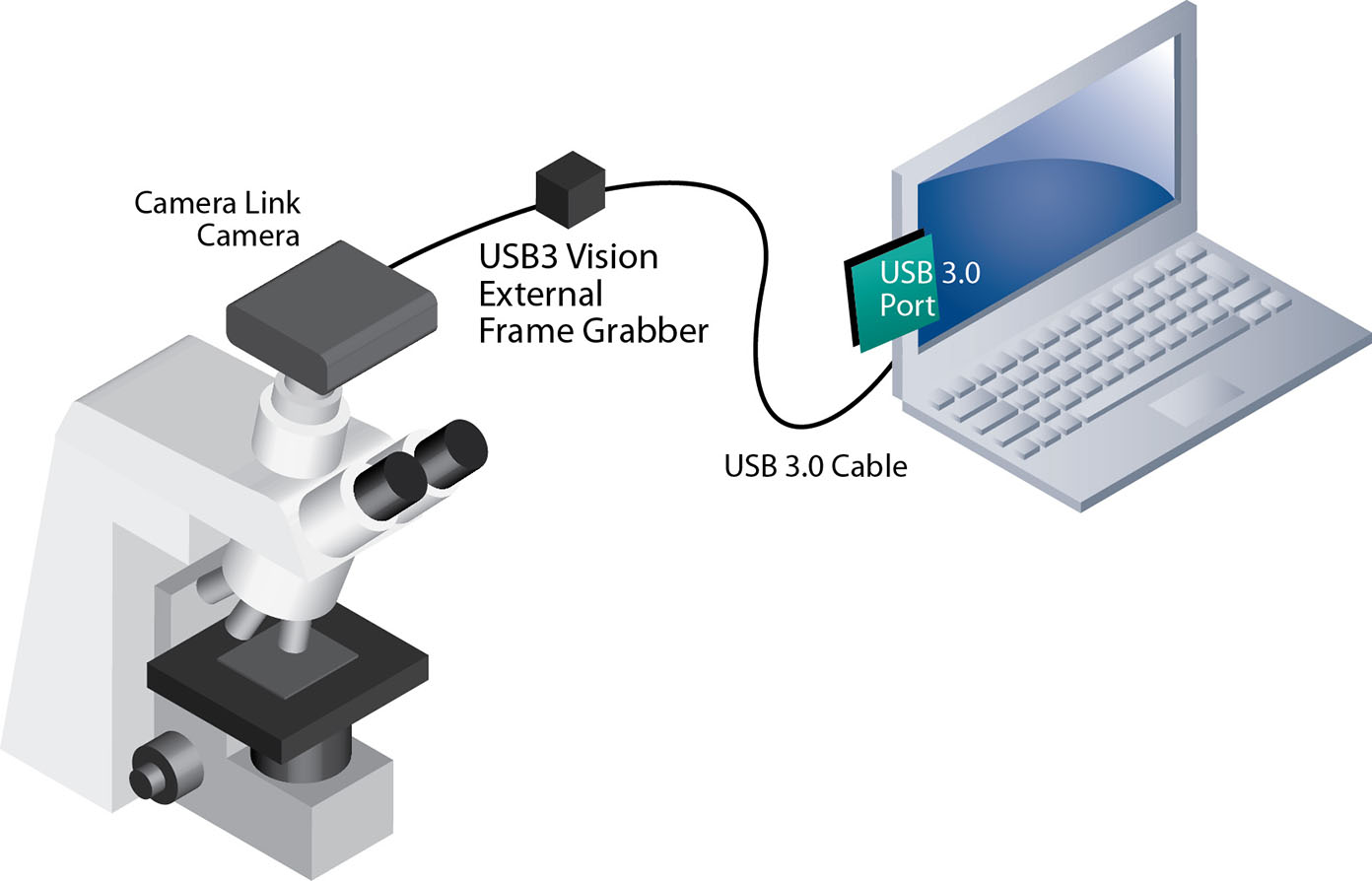 Unique Advantages
Retain existing infrastructure
Plug-and-play cabling
Computing platform choice