Pleora Accelerate Ecosystem
Add intelligence and speed development of vision applications
Pleora's Accelerate Ecosystem includes fully integrated technology capabilities, off-the-shelf solutions, third-party extensions, and tools that help end-users, integrators, and device designers add intelligence and speed the development of vision applications.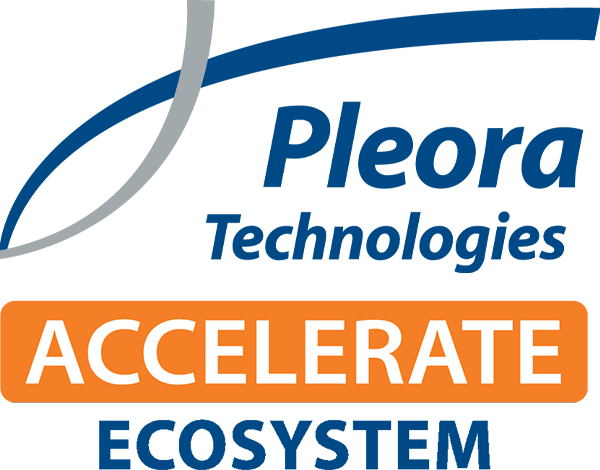 Looking for Our Channel Partners in North America, Europe, and Asia?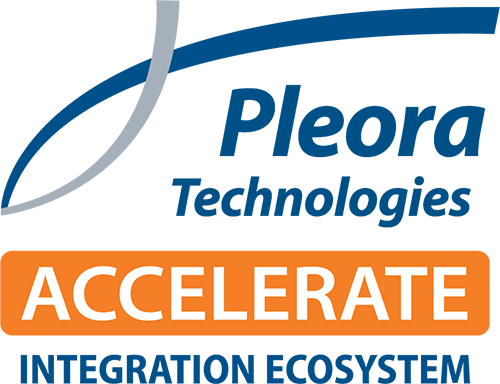 Pleora's Integration Ecosystem provides technology solutions that are fully integrated into our products to deliver complete solutions for vision applications. Solutions available through our Integration Ecosystem have been fully evaluated and tested by Pleora's R&D team to ensure seamless deployment, with ongoing technology support available for end-users.
AI and Machine Learning
Pleora partners with machine learning and AI experts to simplify the development and training of advanced plug-in capabilities for the company's AI solutions. Combing off-the-shelf plug-in capabilities from our Integration Ecosystem with Pleora's AI Gateway, eBUS AI Studio, and Visual Inspection System, designers and users can simplify the deployment of machine learning AI to immediately reduce inspection errors and costs.


Hyperspectral Plug-In
The Hyperspectral Plug-in developed with perClass makes it easier to deploy spectral imaging in vision applications
Military Situational Awareness
Plug-in capabilities developed by Integration Ecosystem partners for Pleora's RuggedCONNECT Smart Video Switcher provide advanced awareness and decision-making support capabilities to increase intelligence and mission effectiveness while reducing cognitive burden in military imaging applications.

Vehicle/Terrain AI Safety System
Vehicle/Terrain AI Safety System provides real-time terrain data driver on changing soil conditions, gradients, and obstacles

Tank Detection AI
Machine learning-based AI for C4ISR applications locates and identifies vehicles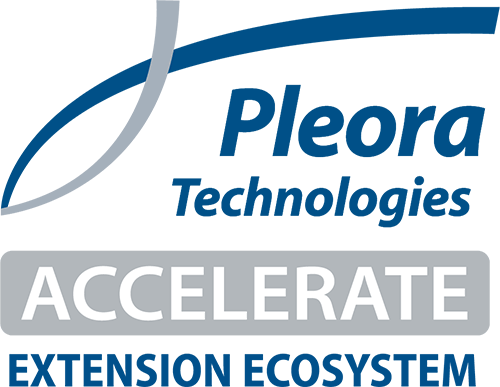 Technologies available through Pleora's Extension Ecosystem leverage the company's interface and networking expertise in off-the shelf devices/solutions or provide third-party applications to extend the capabilities of our products. Technologies available through the Extension Ecosystem have been tested by Pleora, but are available and maintained by ecosystem members.
Third-Party Applications
Applications developed by users, integrators, and designers help to extend the capabilities of Pleora's products and integrate the company's technologies into unique applications.

DevisionX
Enables manufacturers and businesses to apply AI & machine vision in solving their daily challenges

Xtract AI
Xtract AI powers artificial intelligence solutions that transform the way their clients operate across industries
Join the Accelerate Program