Backed by over two decades of expertise in machine vision and real-time automation connectivity for consumer goods, manufactured parts, food & beverage, and print & packaging markets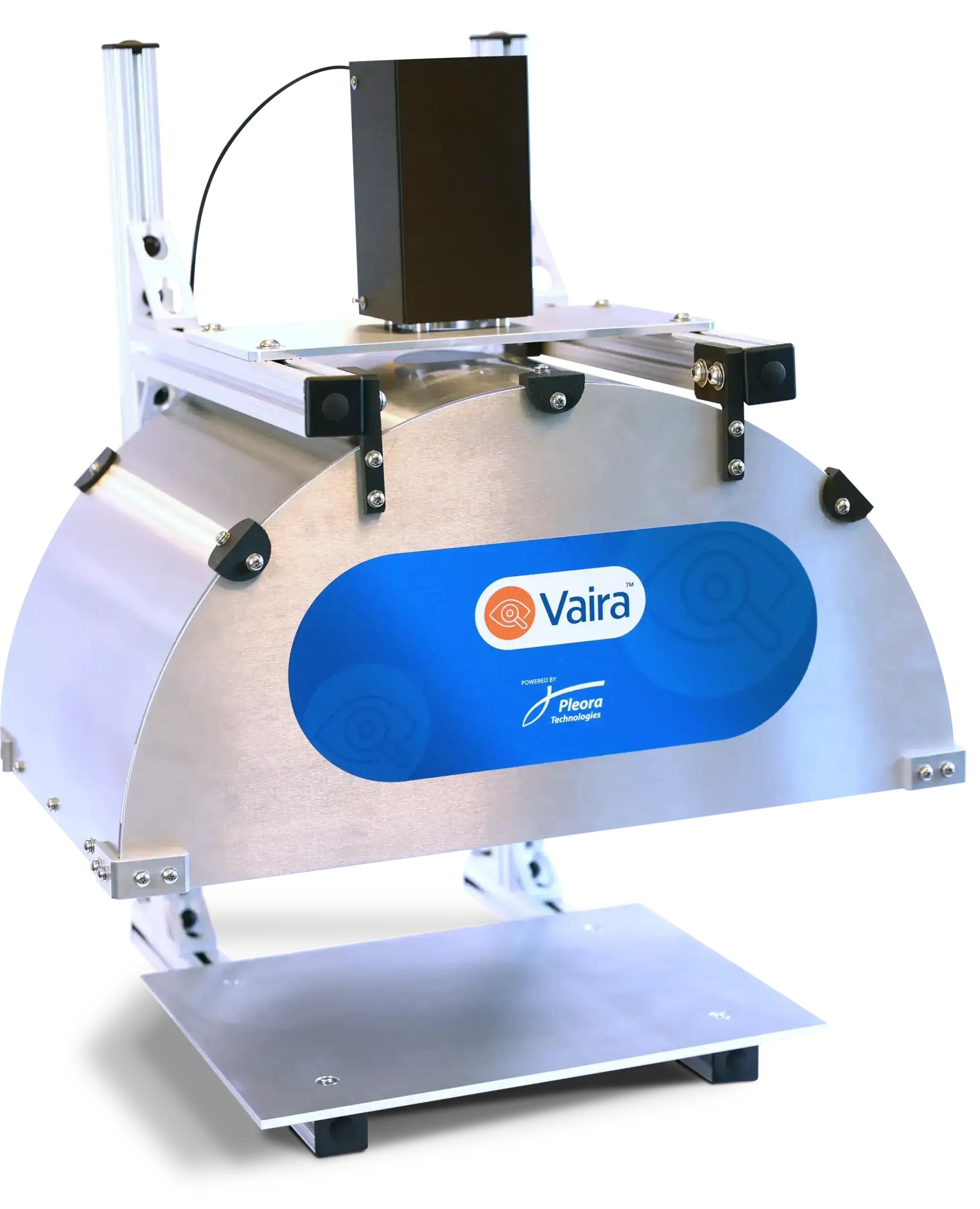 1

Electronics

An electronics company builds a complete digital production record to avoid returns that cost up to $10k per product
2

Automotive

An auto parts manufacturer meets end-to-end traceability requirements for its customer with AI-assisted inspection
3

Medical

A medical device manufacturer ensures 100% quality & compliance with AI inspection and ERP integration
4

Utility Infrastructure

A manufacturer protects against in-field issues with visually assisted digital checklists to verify assembly steps
Digitize Manual Steps with Vaira's Shop Floor-Ready Apps
Vaira™ helps manufacturers digitize, automate, and upgrade error-prone processes and decisions to boost productivity and increase profits. The camera-based solution is powered by a scalable suite of shop floor-ready inspection and traceability apps built on proven machine vision and AI expertise for frontline manufacturing operations, with two-way integration to resource planning tools to help drive continuous analysis, insight, and improvements.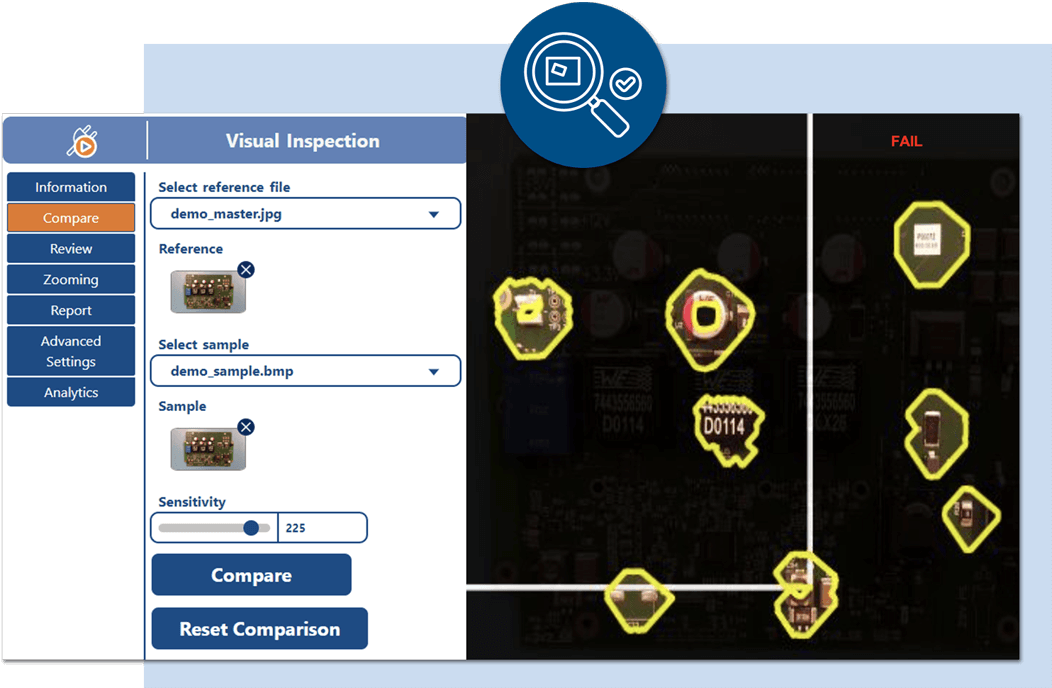 Automated Visual Inspection
Solve manual inspection errors immediately and simplify your path towards full automation. Built on machine vision expertise, the app highlights product differences to reduce quality escapes with AI-based decision support for operators through assembly and inspection processes to ensure consistent and reliable results. Unique AI capabilities are transparently trained on operator decisions, meaning you don't need algorithm expertise or numerous images to teach the system. A trained app can be easily deployed as an inline solution, providing manufacturers with a scalable approach to full automation.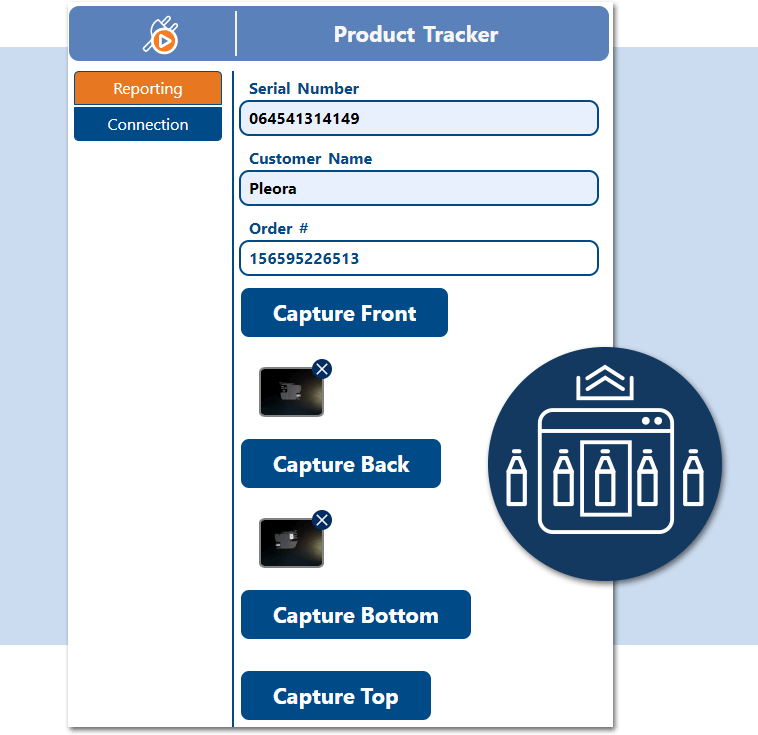 Product Tracker
Capture, store, and share images and operator notes of every outgoing visually inspected or manually assembled product for traceability, inventory management, batch tracking, and to speed customer issue resolution. Store product images and data locally or in the cloud, and connect with manufacturing planning systems to gather and analyze end-to-end product information.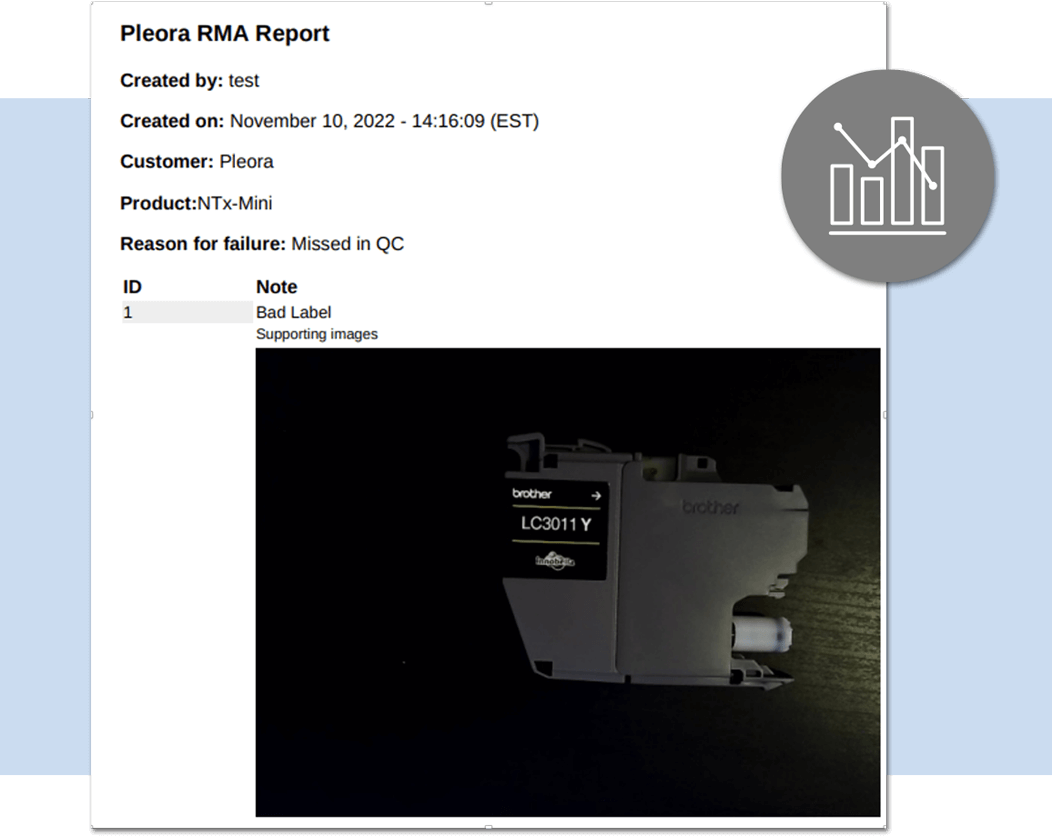 RMA Reporting
Acquire product images and operator notes for product returns in a digital RMA Report that integrates with your manufacturing resource planning system to help speed trend and root cause analysis and support continuous improvement initiatives. In combination with data from the Product Tracker app, you can verify the exact state of a product when it left your facility.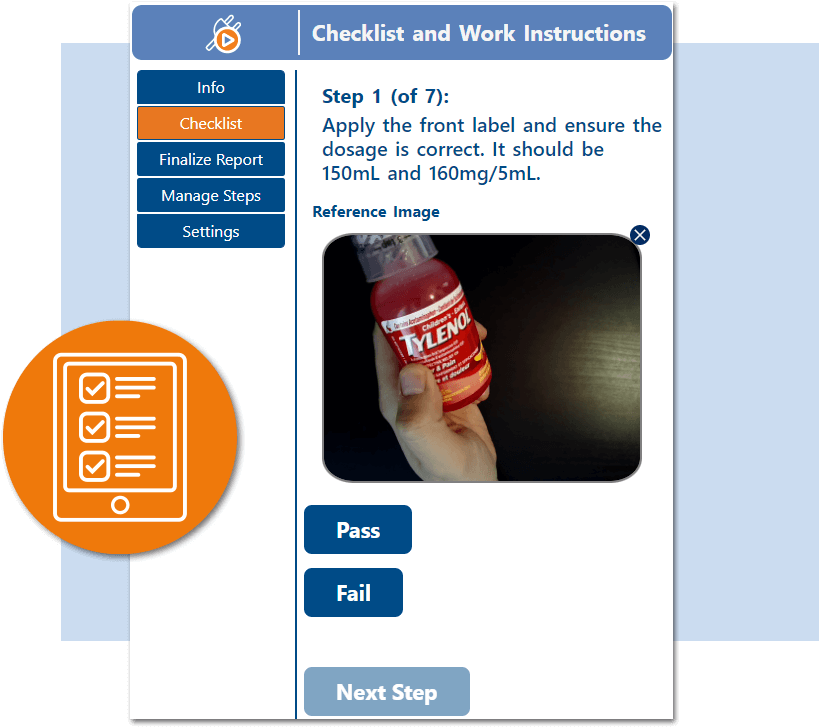 Checklist & Work Instructions
Convert paper-based processes, including assembly and changeover steps, into electronic checklists that ensure your staff is using the latest instructions to eliminate errors, waste, and delays. Speed training for new employees and processes, while gathering data for regulatory reporting requirements. Incorporate interactive documents, web links, images, and videos to clearly and visually explain process steps.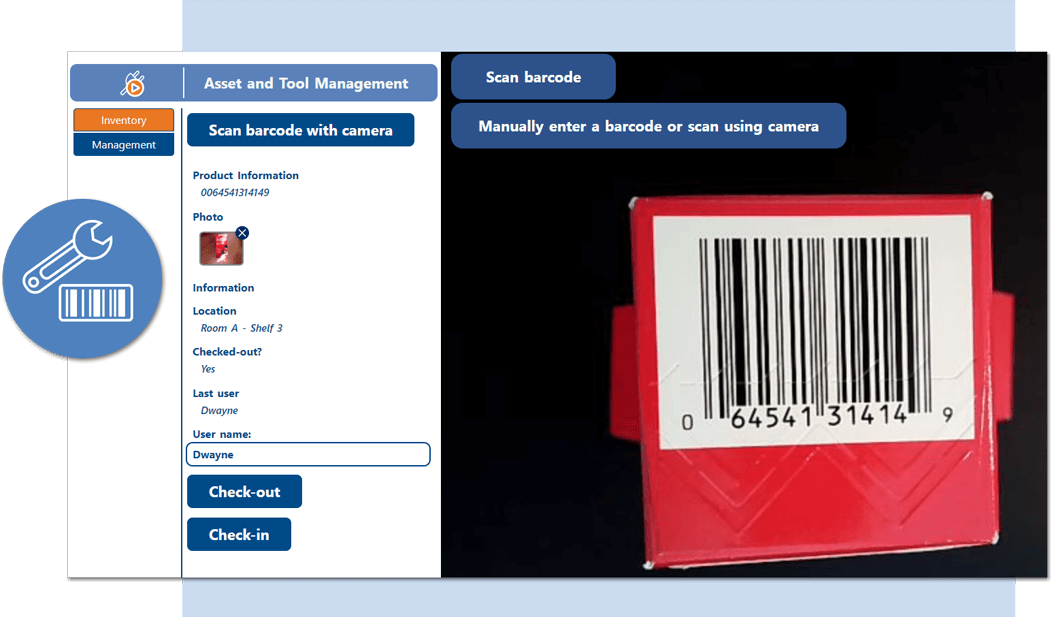 Asset & Tool Management
Camera-based app scans a barcode or unique identifier to "check-in" and "checkout" assets and tools used in production. Customize the app to create email and text alerts or a dashboard view to easily see which tool is being used and who is using it in real-time, and compile reports to optimize the use of your assets.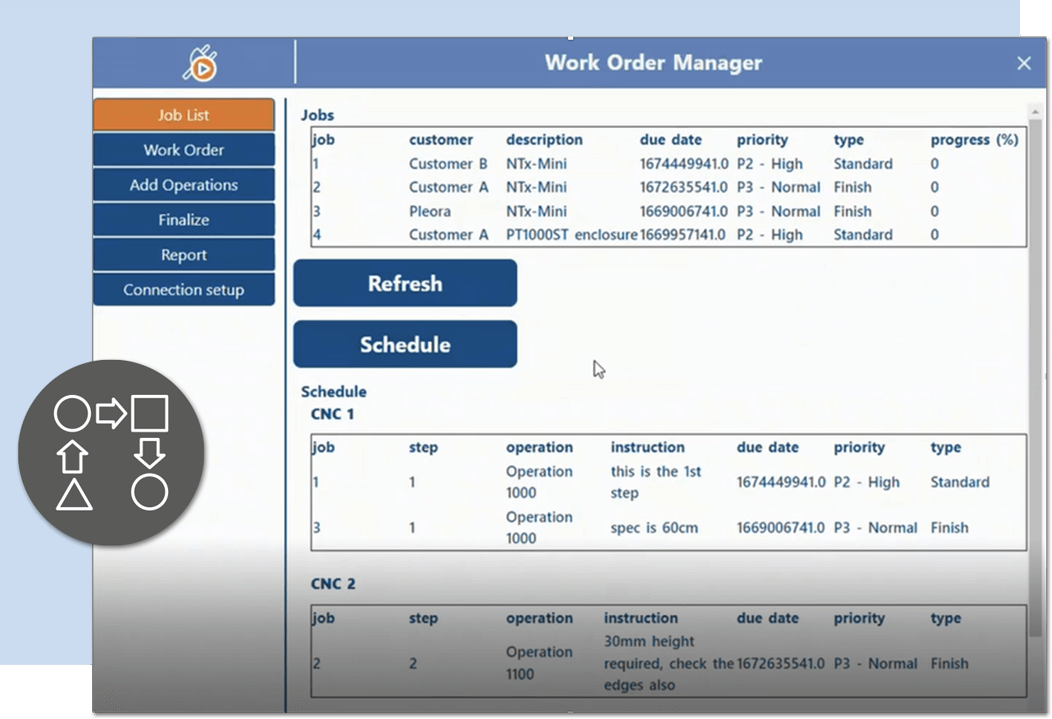 Digital Job Traveler
Create digital work orders that instantly provide your operators with the latest schedule, requirements, and priorities they need for their exact jobs. Gather a complete picture of your operations, including accurate data that provides real-time visibility as production steps occur and analytics and reporting to help identify and avoid errors. Save and store a digital record of all completed jobs, for every product, for audits and regulatory requirements.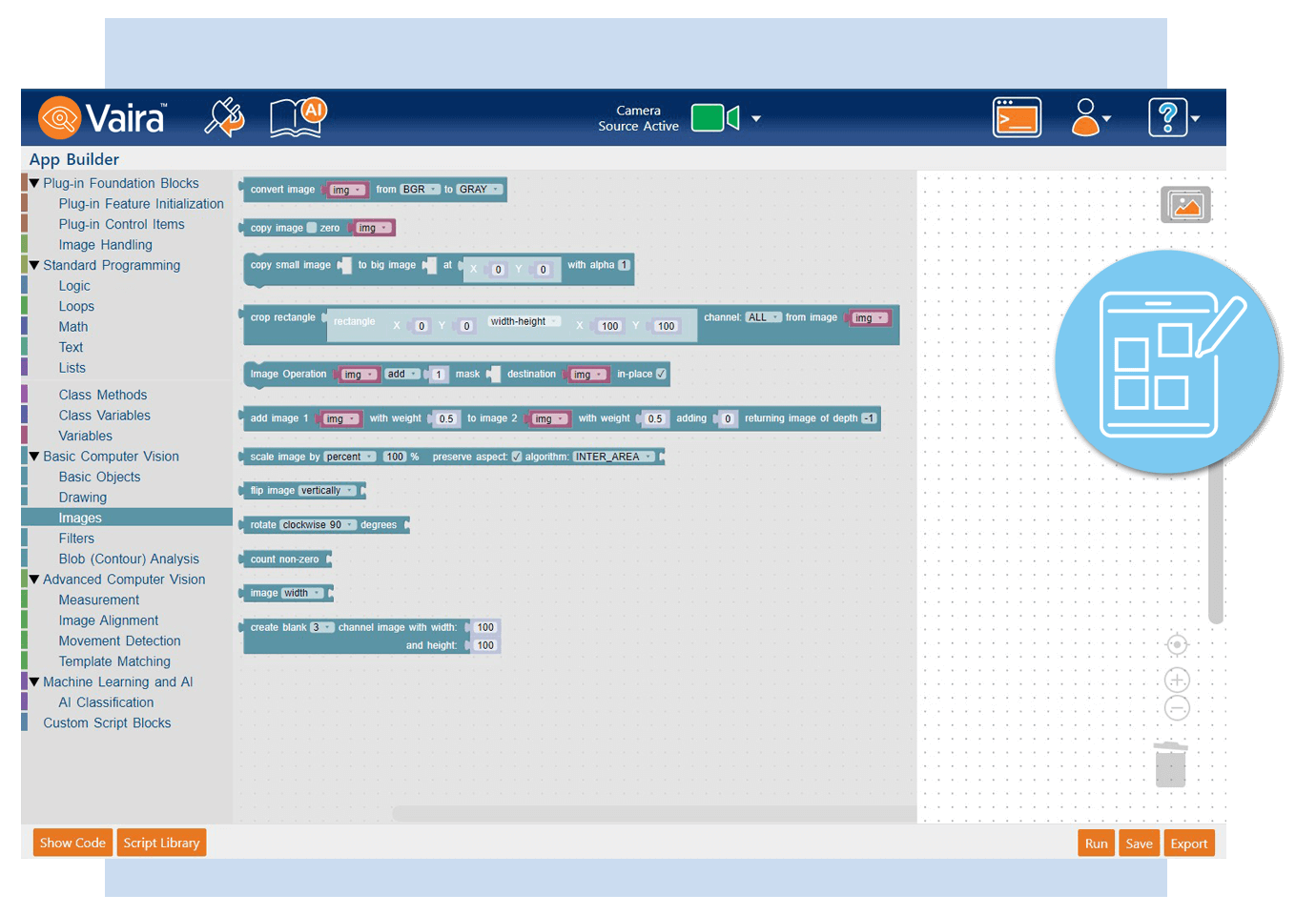 Build Your Own App
Design your own custom workflow by customizing an existing app, combining pre-packaged app capabilities, or develop and deploy your own app for custom requirements. Our "low code" builder tool lets anyone design their own digitization and automation apps, or work with our design services team on a custom solution.
Digitize Processes Across the Factory Floor
Click to learn how Vaira's apps can be used at multiple key points in production and manufacturing operations
Verify quality and quantity of incoming components
Visually guide operators through assembly steps to reduce errors
Reduce quality escapes with automated, AI-assisted visual inspection
Speed issue resolution by capturing and storing images of all manually inspected parts
Develop traceability and communicate with RMA tracking
Manage tool inventory to streamline productivity
Streamline production setup and line changeover with digital checklists
Gain data from manual processes for root cause analysis and continuous improvement
Interactive Demo: Decision-Support and Electronics Inspection
Learn how Vaira highlights product differences and uses operator actions to transparently train AI decision-support
View Demo
Evaluation Program
Join the Vaira Evaluation Program to trial the system, including customized app, camera, and edge processor, in your space with your workflow
Learn More
Streamline Your Operations from
End-to-End
Vaira makes human decisions consistent, reliable, and traceable. Learn how an electronics manufacturer and distillery rely on the solution to ensure quality, lower costs, and increase productivity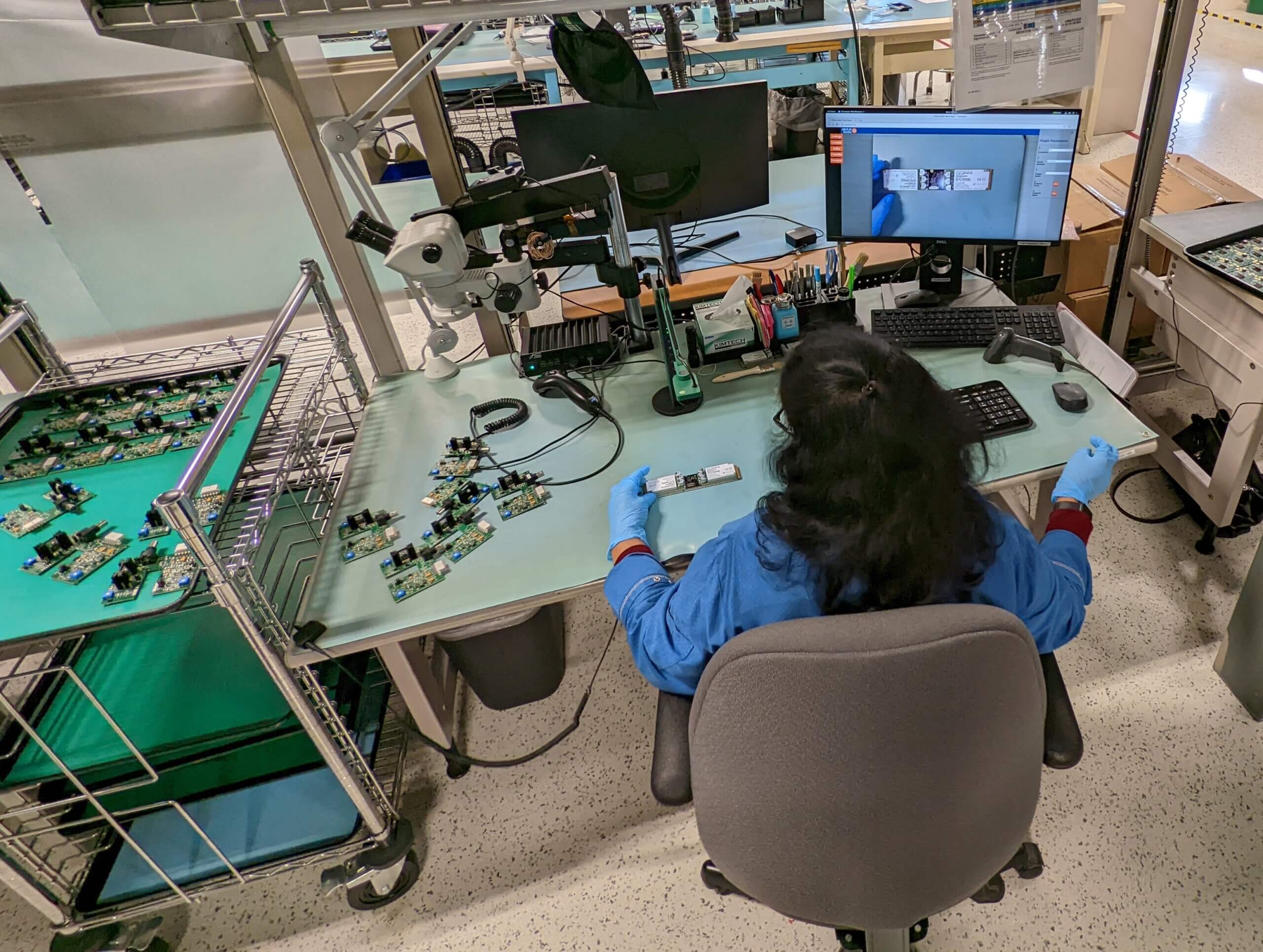 DICA Electronics
Detect product errors commonly missed by AOI, such as component orientation, solder defects, through-hole issues, and labelling.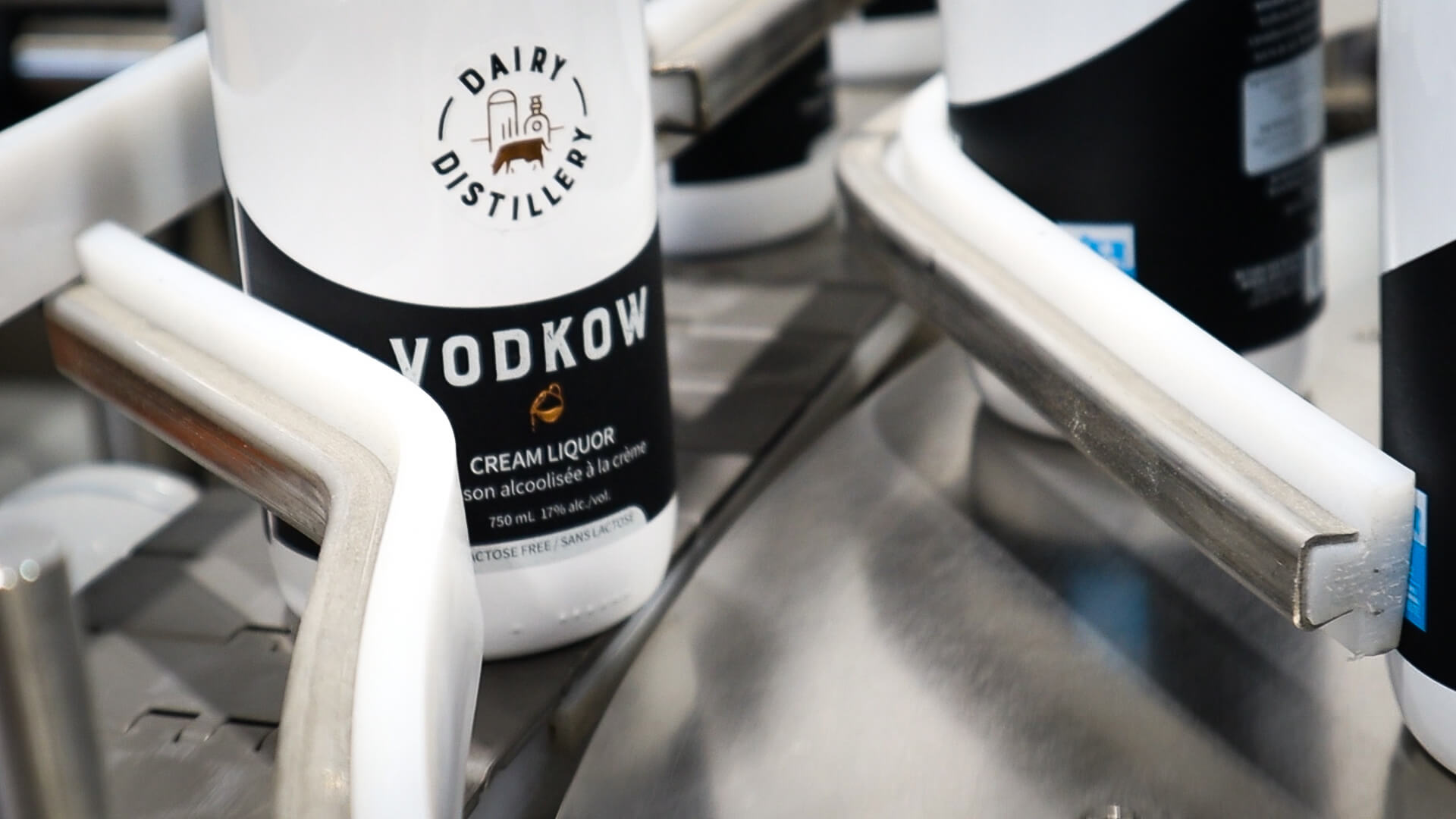 Dairy Distillery
Add decision-support during manual in-process manufacturing and final inspection steps to reduce waste, and ensure consistent brand appearance.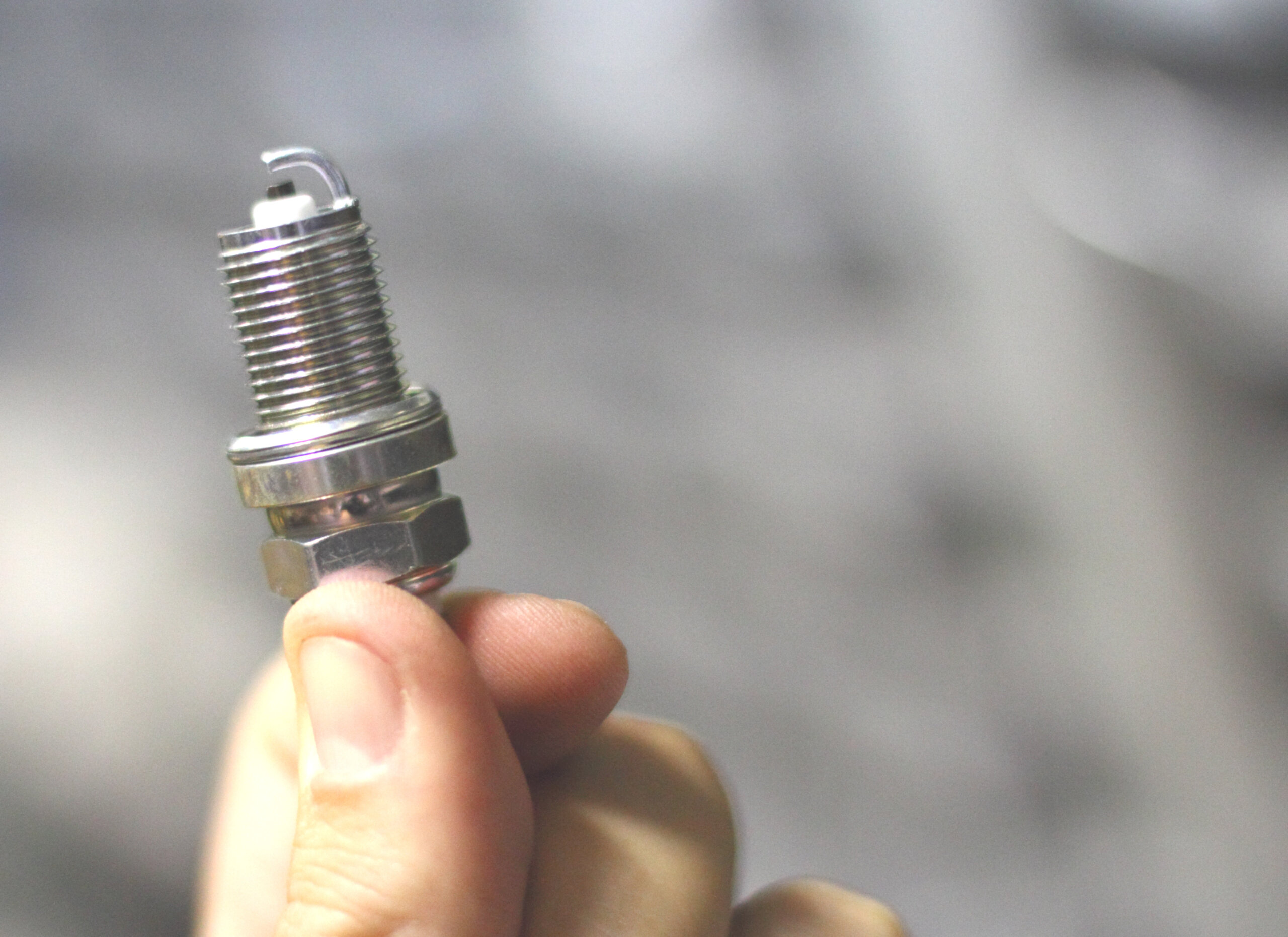 Automotive Spark Plugs
Digitize and automate visual inspection and traceability for improved quality control and increased productivity.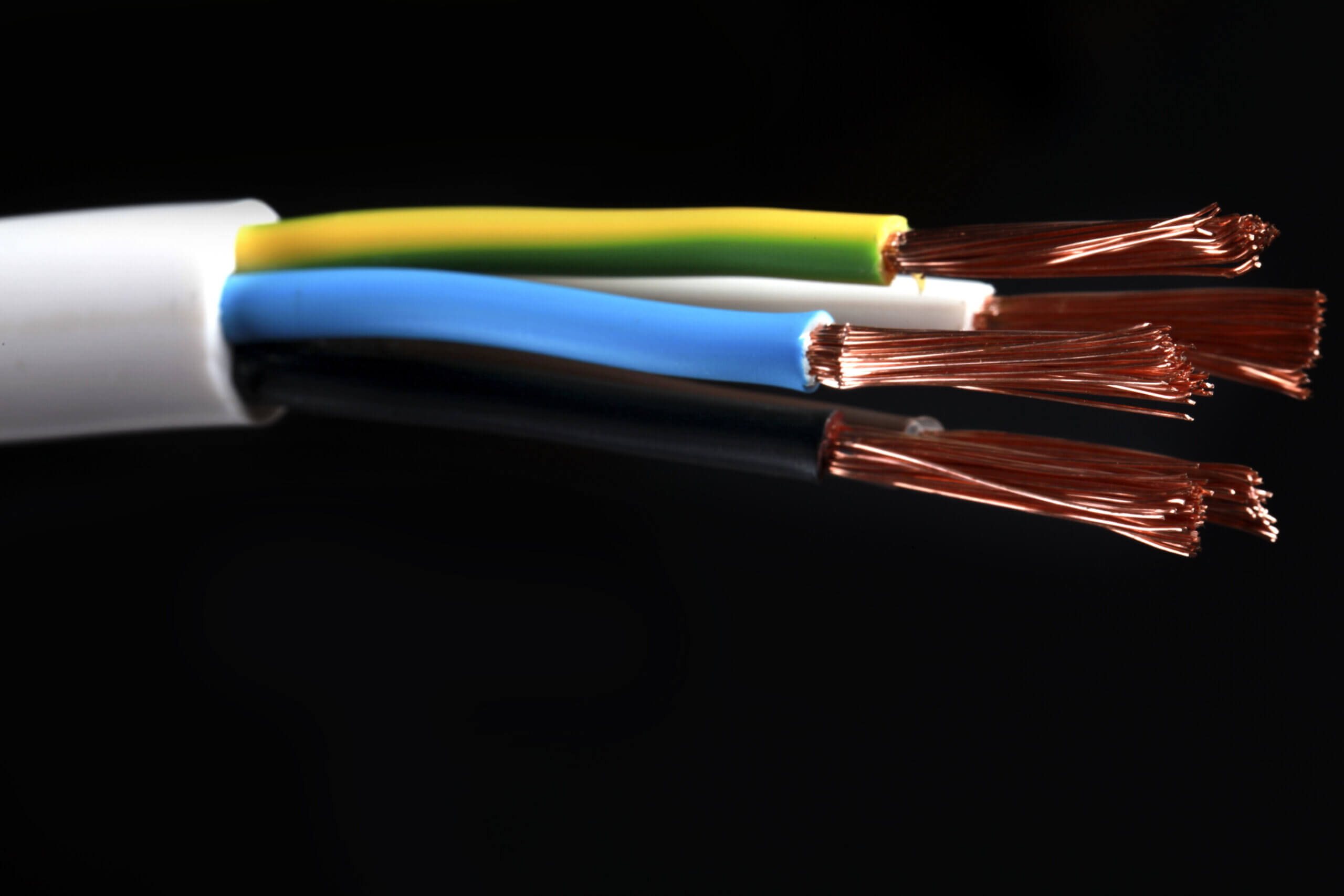 Wires for Electronics
Automate manual inspection and add operator alerts to mitigate error escapes and avoid product returns.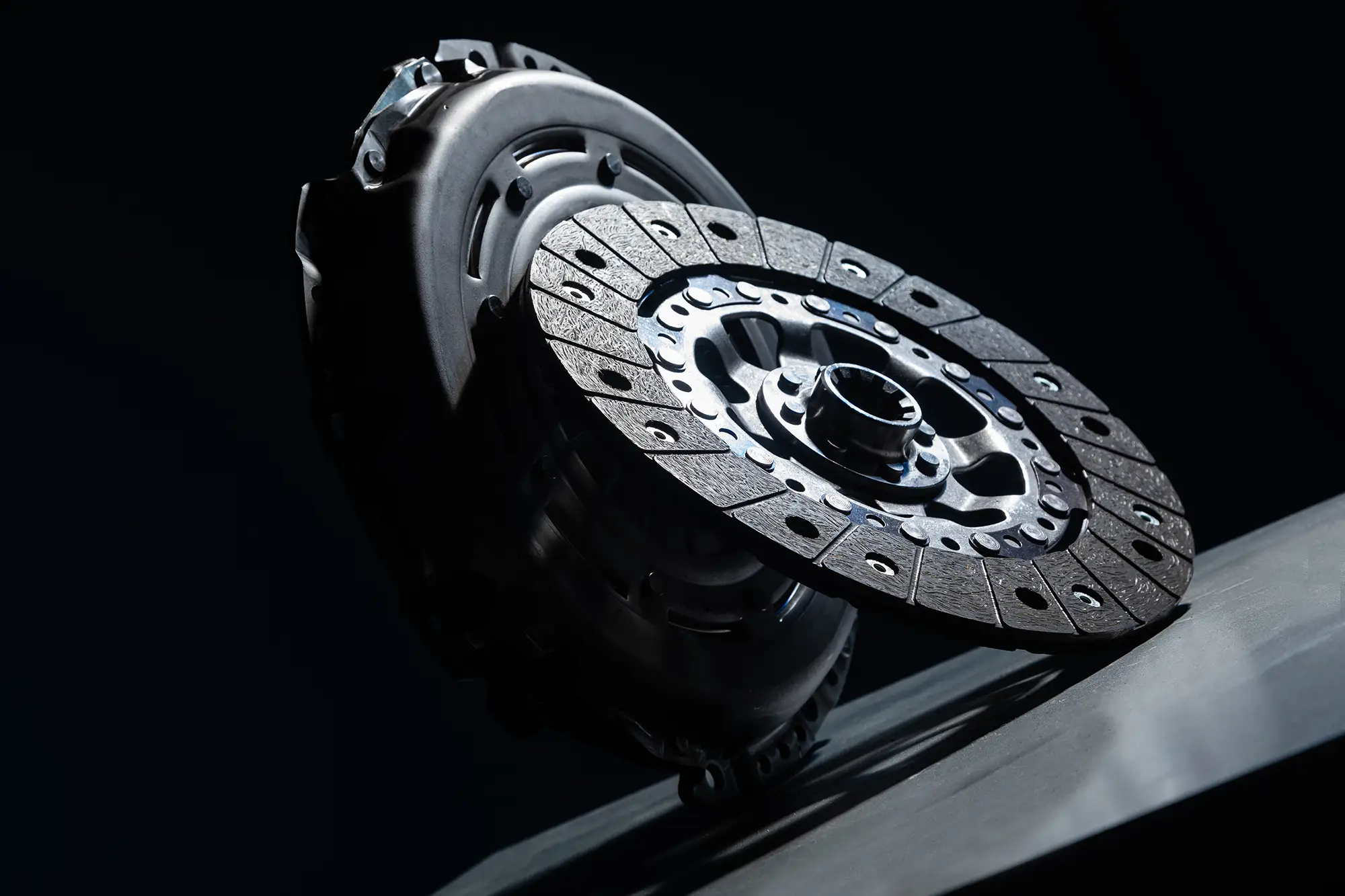 Mission-Critical Components
Guarantee product traceability for customer compliance requirements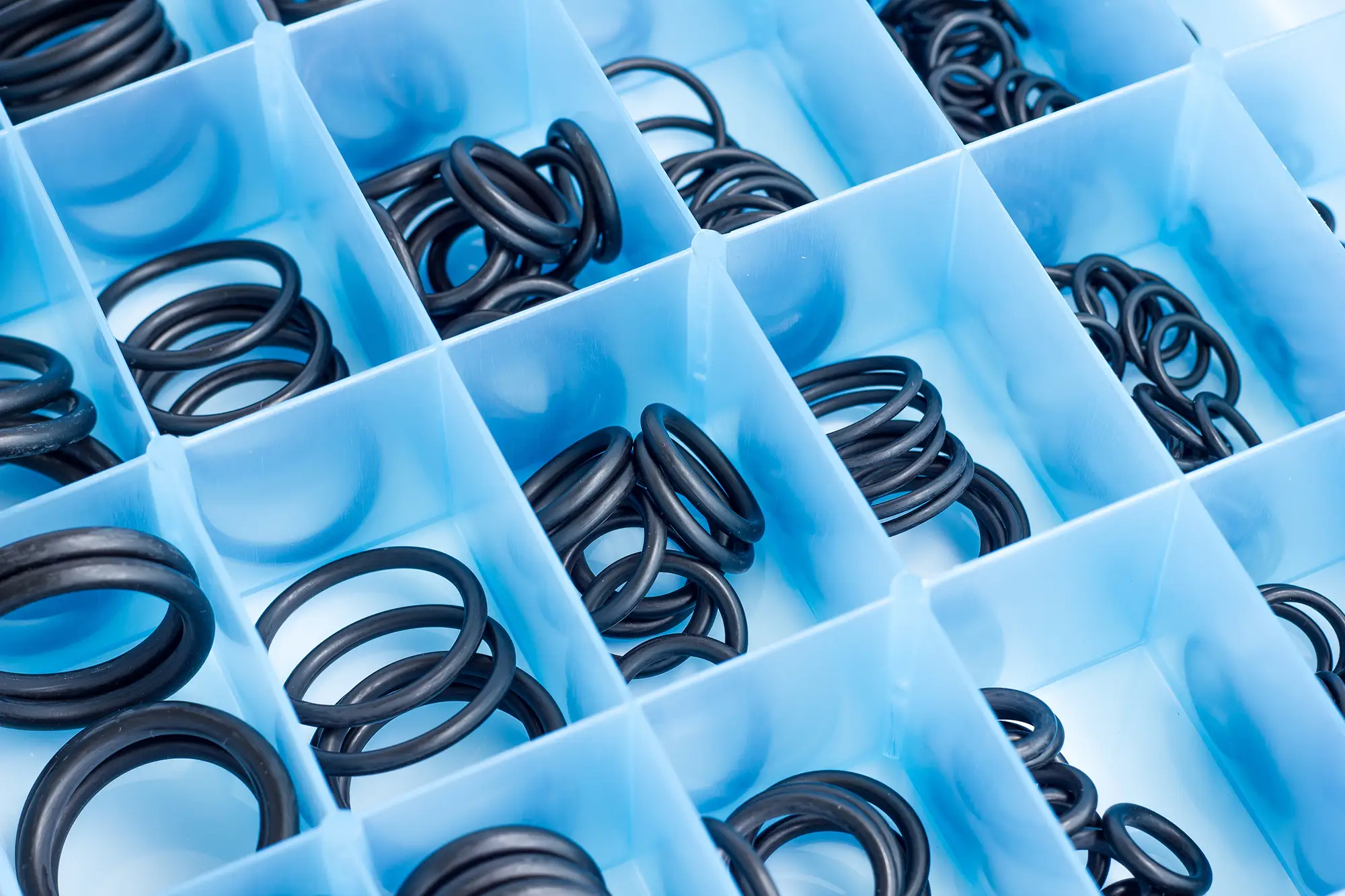 Industrial Parts
Eliminate subjective time-consuming data procurement and decision-making for staff